ABOUT GUMMICUBE
#1 ASO COMPANY IN THE WORLD
Gummicube was founded in 2009 and has more than 15 years of experience in App Store Optimization and Mobile Marketing. We've contributed to the success of more Top 10 apps than anyone else in the world.
Gummicube has one of the largest and most experienced teams in the world who have been trained in the fields of App Store Optimization, Conversion Rate Optimization, Paid Search, Mobile User Acquisition, Mobile Creative Development, Data Analytics, App Launch Strategies and more. We've worked across every category in each store with apps of all sizes and can deliver the experience and execution to win.
Account Management
Dedicated account managers with years of knowledge and experience
Data Analytics
Comprehensive analytics that examines all factors impacting performance
Creative Analytics
Award-winning design support with research backed by data & science
User Acquisition
Drive the best ROAS and user quality across all key marketing channels
Any App, Any Category, Any Size
Gummicube has experience working across every category optimizing some of the most successful apps in the world. Whether you are an enterprise brand, a startup in growth mode, or an entrepreneur looking to launch a brand new product, we have the right experience and the best tool kit at our fingertips.
ENTERPRISE BRANDS
Gummicube works with some of the largest brands in the world, including Microsoft, Sephora, NBCUniversal, LinkedIn, McAfee, GrubHub, Staples, Avis, and more. We understand the unique needs of apps operating at a gigantic scale, including how to break through growth ceilings and create a reporting and attribution program for ASO that is credible.
LOOKING TO ACCELERATE GROWTH
We've had the privilege to work with some of the most prominent apps in the world from their earliest stages. Gummicube's team understands how to drive growth for organics, leveraging paid and organic traffic for the best CPI and ROAS. Whether you're a startup like SWEAT that partnered with Gummicube to launch and grow, or an established category leader like PBS Kids looking to take things to the next level, Gummicube is the right partner.
APP LAUNCH PROGRAMS
Gummicube stands with startups and entrepreneurs, having helped launch or establish growth programs for apps like PlantSnap, Receipt Bank, Dubsmash, Instamotor, and many others. We know how to prioritize early marketing investments to generate the best returns and can easily identify and help resolve any issues inside the app experience that may cause engagement issues.
The Team
Gummicube's story begins in 1999 when its founders started one of the first mobile game publishers in the world. After pioneering some of the first branded multiplayer mobile entertainment experiences with games like Fox Poker Superstars and Slingo2Go, they were responsible for bringing countless brands into mobile with their own direct-to-consumer content, including Walmart, Best Buy, Cartoon Network, NBC Universal, Disney, Sony Pictures, and many others. This experience led to the founding of Gummicube in 2009 as the first App Store Optimization Company in the world. With more than 40 employees across multiple continents and Enterprise-grade ASO technology, we deliver results for the best apps in the world.
DAVE BELL
CO-FOUNDER & CEO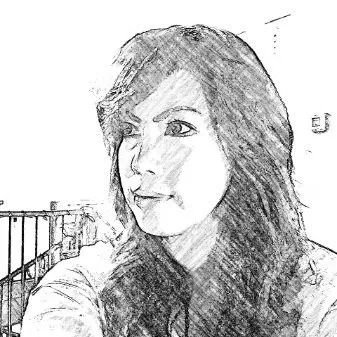 ANH NGUYEN
CO-FOUNDER & COO