Baller Legends CASE STUDY
Gummicube helped the development studio Battery Acid Games boost organic installs by 150% after their initial ASO updates
Overview
Baller Legends is an arcade-style basketball shooting game by Battery Acid games that lets you create a star rookie and get your name in the history books with precise shooting and big time slam dunks.
Battery Acid Games and Gummicube began the optimization process for Baller Legends in November 2015, four months after the game had launched. The initial optimization process was primarily focused on keyword and metadata optimization. The goal was to achieve increases in App Store visibility and installs by elevating the current keyword rankings and expanding the total number of keywords that Baller Legends ranked for.
Research And Tracking Via DATACUBE
Gummicube executed a plan to deliver the best results by using the app store intelligence in its DATACUBE software to optimize the entire organic user acquisition funnel. Using DATACUBE, Gummicube determined the most relevant target audience, researched their search habits and was able to target search terms with the most demand that correlated to Baller Legend's key features.
Gummicube first used its app store intelligence platform DATACUBE to determine which keywords were already delivering results, to avoid making the costly mistake of removing well performing keywords. We then identified new terms that had the potential to expand Baller Legend's footprint with high potential for success.
DATACUBE enabled Battery Acid Games to optimize their keyword selection by focusing on keywords that were relevant and contributed to a larger footprint in the App Store. Using DATACUBE technology to target keywords relevant to Baller Legends' gameplay and terms that overlapped with their audience's interests, Baller Legends' experienced a 106% growth in search visibility within the App Store. The resulting increase in visibility translated to a similar elevation in average installs per day.
Metadata Optimization Results
After implementing Gummicube's ASO changes, Baller Legends saw an increase in average daily installs of 150% - jumping from an average of approximately 400 downloads per day to over 800 per day. This was accomplished with no paid marketing spend.
In addition to increasing visibility and installs, Battery Acid Games and Gummicube collaborated throughout the process in order to ensure that each keyword was in step with Baller Legends' intended messaging.
The targeted keywords were also incorporated into the app description, which assisted with indexation of the new keywords in the App Store. Authoring the description to highlight the app's key features while using the targeted keywords was (was is) a natural way to build relevancy for numerous related terms in the Game category.
Using Gummicube's proven App Store Optimization methodology and DATACUBE technology, Baller Legends was able to target its true audience in the App Store. In addition to resulting in better conversions and more downloads, Baller Legends has also consistently earned higher ratings. Since teaming with Gummicube, Baller Legends has received an average rating of 4.6 stars from users vs. an average 3.6 star rating prior to implementing an ASO strategy with Gummicube.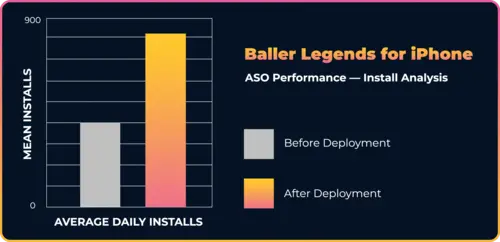 Conclusion
Since working with Gummicube, Baller Legends has also been featured on the App Store's 43 times internationally.
With Gummicube's proven strategies, Baller Legends was able to ascertain the right formula for sustainable, long-term growth.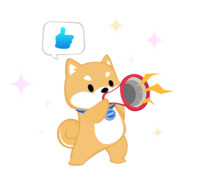 Gummicube Testimonials
Our clients love us because we produce the best results. See what top notch ASO services can do for you!