Clash Of Kings CASE STUDY
Gummicube helped Elex Wireless rank their hit game Clash of Kings for more than 750 new keywords - 1700% growth in visibility
Overview
Clash of Kings is a mobile real-time strategy game from Elex that challenges players to build a customized castle, lead assaults against other players, and manage resources to create a stronger kingdom.
Since launch Clash of Kings has hooked millions of players, earning an average user score of 4.5 stars from over 12,000 ratings in the App Store alone, as well as over 10 million downloads in the Google Play Store.
Elex and Gummicube began the optimization process for Clash of Kings in November 2014 in order to be fully optimized from day one — prior to the global launch of the game. The initial optimization process included multiple keyword and metadata optimizations as well as focus groups to determine optimal creative positioning for screenshots, icons and video assets.
Research And Tracking Via DATACUBE
Gummicube contributed to these results by creating an optimized user acquisition funnel with organic data. We targeted features with the highest user demand, maximized keyword visibility and conducted extensive A/B creative testing.
Gummicube used its DATACUBE app store intelligence platform to determine which keywords to target based on their potential to create a large footprint in the App Store and Google Play. We also revealed macro trends in the category that helped determine how to position key features for maximum benefit.
DATACUBE enabled Elex to optimize their keyword selection to target a broader range of of search terms. By targeting terms that Clash of Kings' audience were using to download similar games, Clash of King's app visibility in the gaming market increased by over 1500 percent over the course of a year in many territories.
Metadata Optimization Results
Elex and Gummicube collaborated throughout the process in order to ensure that each keyword was in step with Clash of Kings' intended messaging.
The targeted keywords were then incorporated into the app description, aiding in the indexation of the app in its respective app stores. Authoring the description to highlight the app's key features while using the targeted keywords is a natural way to build relevancy for numerous related terms in the Game category.
With metadata in place, Gummicube helped to create an organic user acquisition funnel that was most effective for conversion. This focused on optimization of creative elements, including screenshots, icons and video.
Creative Optimization
Using Gummicube's Gnome Escape community for feedback, Elex was able to conduct focus groups in order to make a more educated decision on the positioning of their visual assets. They obtained both qualitative and quantitative data that helped both with examining potential click through rates to understanding which colors and creative assets helped produce desirable conversion metrics.
Gnome Escape's active community played a large role Elex's decision in choosing the icon that would best position the app for conversion, as well as screenshots to help portray to users what the game has to offer.
Conclusion
Since working with Gummicube, Clash of Kings has also been featured on the App Store's homepage 18 times and nearly 250 times internationally, as well as 11 times on the Google Play Store front page and 54 times within its subcategory.
With Gummicube's proven strategies, Clash of Kings was able to ascertain the right formula for sustainable, long-term growth.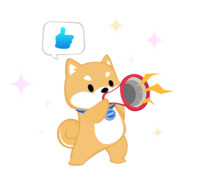 Gummicube Testimonials
Our clients love us because we produce the best results. See what top notch ASO services can do for you!