GEMR CASE STUDY
Gummicube helped Gemr boost app visibility and increase downloads by 775% in just the first 30 days
Overview
Gemr is one of the fastest growing communities for collectors in the world. Whether you are a huge comic book fan, a classic videogame aficionado or baseball card collector, Gemr can connect you with other fans. Users can share their collections, trade items, meet new friends and get excited for the next con in their area. Recently raising $4.9M in Series A financing, including support from the founder of Antiques Roadshow, the company is getting ready to change the world for uber collectors around the world
Gummicube engaged with the team from Gemr early in the product life cycle. Engaging early allows our team to spend extra time understanding the features of an app and its target market. We can then leverage our App Store Intelligence software, DATACUBE, to focus messaging on features with the most organic volume and build user acquisition funnels that have the best performance.
Research And Tracking Via DATACUBE
Having previously worked with Gummicube at his last successful startup, Gemr's VP of Marketing, Norm Archer, knew immediately that this was the first step to successfully marketing a mobile app.
NORM ARCHER
VP of Marketing
We wanted to take a very data driven approach to product development and marketing. Working with Gummicube gives us access to incredible data and technology along with an incredibly experienced team to guide us in our marketing efforts.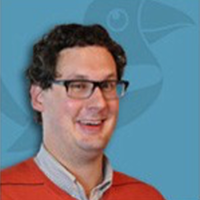 BRANNEN HUSKE
Director of Product Management
One of the things that we learned in working with Gummicube is how different the mobile world is from the web world. We knew search was important, but the way that people search for our app in mobile is different inside the App Stores vs. desktop web.
Conversion
When it comes to marketing, Gemr had a goal to focus on App Store Optimization (ASO) and maximize traffic from organic search. Using Gummicube's DATACUBE software together with guidance from our experienced team, we successfully deployed an ASO strategy that resulted in a 300% increase in visibility and a 775% increase in downloads for Gemr in the first 30 days.
Conclusion
Key to Gummicube's success is its proprietary App Store Index - a mobile-from-the-ground-up view of user behavior and search behavior inside the app stores. Why is this important, you ask? Because most keyword tools for ASO or mobile market analytics solutions splice in web data to "stand in" for gaps in their own data. This approach is highly inaccurate as only about 12% of mobile trends cross over into the traditional web and even search queries can be structured differently.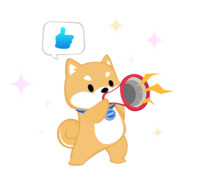 Gummicube Testimonials
Our clients love us because we produce the best results. See what top notch ASO services can do for you!