MCAFEE MOBILE Security CASE STUDY
Gummicube increased keyword visibility by more than 30% and improved conversion by 14% within 90 days
+31%
KEYWORD VISIBILITY GROWTH
+27%
ORGANIC SEARCH IMPRESSION GROWTH
+10%
ORGANIC SEARCH APP UNIT GROWTH
Overview
McAfee Mobile Security is a multi-functional VPN app, protecting its users from device theft, unsafe internet connections, viruses and more. Users can immediately scan their WiFi connections, back up their contacts and even hide photos in a secure vault.
After seeing positive results from working on McAfee's Safe Connect app, McAfee asked Gummicube to further assist with its portfolio. McAfee needed to optimize Mobile Security, with the goal of increasing overall organic App Store visibility and conversion.
Research And Tracking Via DATACUBE
Gummicube used its DATACUBE platform to understand keyword trends around terms for which Mobile Security was relevant. Along with Mobile Security, competitors in the VPN and anti-virus space were analyzed to understand popular high volume terms to be used within the optimization.
The goal of the initial release was to determine which categories of these keywords and phrases would be found most relevant for the app, monitoring keyword rankings closely to identify different patterns to build from.
Deployment
Gummicube's strategy resulted in an increase of top positioning for 54 high volume, relevant terms, including:
After this initial round of optimization, Mobile Security saw an increase in total ranked keywords, from 409 to 536.
From the increase in keyword visibility, Mobile Security saw an increase in their Organic search Impressions (users who see the app in the store from an Organic search) of 27.3%, with Organic Search App Units (downloads) increasing by 9.9%
Conversion
After optimizing Mobile Security's search discoverability, Gummicube worked towards optimizing creative. Using DATACUBE, Gummicube worked to understand which terms Mobile Security was ranking highly for to include within the screenshots.
Of targeted terms, Mobile Security saw increased movement amongst "security" and "protection" related terms, indicating that both Apple and end-users were finding them relevant for those searches.
Gummicube also worked to understand how competitors ranked for similar terms were positioning themselves within the creative, and how those apps changed visually over time.
Screenshot copy was revised to place emphasis on these search terms, and to help users clearly identify the features within each screenshot.
A/B Testing
These creative strategies were implemented within A/B tests for Mobile Security.
Gummicube worked with McAfee to coordinate the launch of testing.
After testing was complete, Mobile Security saw a projected increase of up to +13% in conversion rate. This indicated that users preferred the concise, feature-based creative copy over the marketing-friendly copy that Mobile Security had used previously.
Gummicube's strategy resulted in an increase of top positioning for 54 high volume, relevant terms, including:
Following the A/B test, the screenshots were also deployed into the iOS App Store increasing conversion by 7%.
Conclusion
Through App Store Optimization and A/B testing, Gummicube was able to work together with McAfee to achieve an increase of 31.5% in keyword rankings, an increase of 27.3% in impressions, an increase of 9.9% in app units and 6.9% growth in conversion. These results were achieved in just the first 90 days of engagement.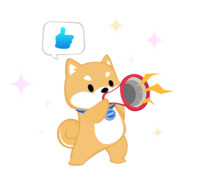 Gummicube Testimonials
Our clients love us because we produce the best results. See what top notch ASO services can do for you!