MCAFEE SAFE CONNECT CASE STUDY
Gummicube paired ASO with Apple Search Ads to achieve 118% growth in organic downloads for the #1 VPN app
+74%
KEYWORD VISIBILITY GROWTH
+284%
ORGANIC SEARCH IMPRESSION GROWTH
+118%
ORGANIC SEARCH APP UNIT GROWTH
Overview
McAfee's Safe Connect VPN ("Safe Connect") is a VPN proxy app that works to protect users by providing them secure VPN connections. Users can privately browse the internet and access content from any country without the fear of tracking or hacking through connection points.
McAfee asked Gummicube to help maximize Safe Connect's organic visibility and conversion, while also bolstering organic efforts through Apple Search Ads
Research And Tracking Via DATACUBE
Gummicube used its DATACUBE ASO platform to understand the highly competitive VPN/security market. While Safe Connect was already targeting core terms such as "VPN" and "hot spot", it was not as visible as competitor apps.
Through Gummicube's analysis of the market, immediate opportunities were seen for terms tied to:
"Wifi"

"Open"/"Connect"

"Internet"

"Browser"

"Analyzer"

"IP address"
The goal of the initial release was to determine if Safe Connect would be found relevant for the untapped markets by both Apple's algorithm and users in order to sustain high keyword rankings and click-through rates.
Deployment
Gummicube's metadata optimization strategy resulted in an increase in overall visibility, helping Safe connect rank for the following high volume terms:
After this initial round of optimization, Safe Connect's overall keyword visibility increased by 74.18%, helping to increase overall organic search impressions by 284.4%.
Conversion
After optimizing Safe Connect's search visibility within the App Store, Gumimcube quickly pivoted to focus on conversion, performing research into its VPN/security market. This led to a deeper understanding of how other competitor apps positioned themselves for certain terms, highlighted different features and displayed value propositions.
Gummicube took insights from the metadata optimization to update Safe Connect's screenshot copy, and leveraged common design practices to bring the screenshots up to current trends.
A/B Testing
Gummicube created new variants with updated copy, composition and branding. These were then A/B tested, with extremely positive results.
After A/B testing for a week, Safe Connect's projected conversion rate improvement was between +8.5% and 37.5%. Following the A/B test, the updated screenshots were launched in the iOS App Store, resulting in an increase in conversion by 13.6%.
Paid Marketing
Gummicube also managed Safe Connect's Apple Search Ads and Google Ads campaigns, optimizing to help increase overall organic efforts by supporting App Store Optimization, and to improve down-funnel metrics.
Within one month of starting the campaigns, revenue and installs from Gummicube's paid efforts was 29.33% and 16.51% higher than originally projected, respectively.
Conclusion
Through App Store Optimization and paid efforts managed by Gummicube, Safe Connect was able to achieve a total increase of 284.4% in organic impressions and 118.8% in organic app units, increasing overall conversion by 13.6%.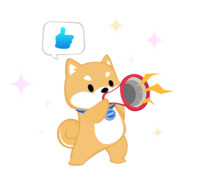 Gummicube Testimonials
Our clients love us because we produce the best results. See what top notch ASO services can do for you!