Plantsnap CASE STUDY
Gummicube helped PlantSnap create the plant identification category in the App Store and become a chart topping app
+90%
TOP 5 KEYWORD RANKING GROWTH
+624%
ORGANIC SEARCH IMPRESSION GROWTH
+294%
ORGANIC APP UNIT GROWTH
+30%
ORGANIC CONVERSION GROWTH
Overview
With the PlantSnap app, users can instantly identify a plant, flower, leaf or tree by taking a photo. PlantSnap's founder came up with the idea for the app while outdoors with friends and curious to the identity of a plant he saw, but discovering that no one knew what it was.
Now, PlantSnap's continuously expanding database contains information on over 600,000 plants worldwide and 250 million images. While the developer of PlantSnap worked on perfecting his plant identification technology, he turned to Gummicube to help grow PlantSnap's presence in the iOS App Store and Google Play Store through App Store Optimization.
Research And Tracking Via DATACUBE
Gummicube began PlantSnap's App Store Optimization by researching high volume, relevant terms for plant identification apps, how PlantSnap was positioned for them and how this compared to competitor apps.
Opportunities for organic growth were identified and a strategy was formed around search terms including:
Phrases with "Identification", "Recognition" and "Photos"

Various Types of Plants

Competitor Brands
After identifying PlantSnap's current strengths and opportunities for growth, Gummicube updated the structure of PlantSnap's title, subtitle and keyword fields for optimal indexation potential.
Metadata Deployment Results
After deploying these changes, Gummicube's strategy resulted in an increase of top positioning for high-volume, relevant terms essential for PlantSnap's growth. These included:
Over the course of several iterations, PlantSnap's keyword visibility increased by 44%, with a 90% increase in keywords ranked 5 or above.
This increase in search visibility resulted in Organic Search Impressions increasing by 642%,with Organic Search App Units increasing by 294%.
Conversion
Gummicube and PlantSnap continued to work together as its App Store presence and the product itself continued to grow. With the increase in search discoverability, the ASO experts at Gummicube created store listing elements to achieve the following goals:
Cohesiveness between top ranked keywords and the store listing presentation

Display PlantSnap's latest features, designs and plant database statistics.

Utilize ASO creative best practices, adjusting and realigning as changes occurred in the App Store ecosystem.
A/B Testing
In order to achieve these goals, Gummicube ran several A/B tests with PlantSnap. These tests compared variants of PlantSnap's design elements to identify which performed best, building upon each success to increase conversion potential.
Each store listing element was tested and new iterations were designed based on performance.
Over the course of several iterations, PlantSnap's keyword visibility increased by 44%, with a 90% increase in keywords ranked 5 or above.
Different VALUE PROPOSITIONS, DESIGN STRUCTURES and even types of plants were ran through A/B testing.
A/B Testing Results
The initial A/B creative test converted 34% higher than the control. Key elements of the design were carried through to the next iteration, which resulted in an additional 32% increase.
This process continued with other store listing elements, yielding further conversion improvements over time.
Within one month of starting the campaigns, revenue and installs from Gummicube's paid efforts was 29.33% and 16.51% higher than originally projected, respectively.
Conclusion
Through Gummicube and PlantSnap's continued App Store Optimization efforts, PlantSnap's organic presence and conversions continued to grow.
Gummicube's ASO expertise enabled PlantSnap to meet its goals and exceed them by a significant margin.
Along with new users, Apple's editorial team took notice of the app as well. When PlantSnap was featured as an App of the Day on the App Store, it looked to Gummicube to create cohesive art for its featured placement imagery, as had been done with other elements of its store listing.
After continued efforts and iterations, PlantSnap had grown from a small startup with an app of relatively low discoverability into a business with the #1 APP IN ITS CATEGORY.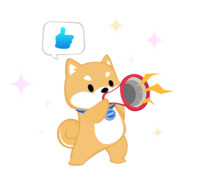 Gummicube Testimonials
Our clients love us because we produce the best results. See what top notch ASO services can do for you!