Sephora CASE STUDY
Gummicube helped beauty retailer Sephora increase conversion by +30% by optimizing and testing store listing assets
Google Play Testing Results
SHORT DESCRIPTION
+44.2% PERFORMANCE INCREASE
Overview
The Sephora app brings the in-store shopping experience to mobile devices with information about cosmetics, hair products and fragrances. Users can conveniently watch tutorials, virtually try on makeup with augmented reality features, and buy products from their phone.
Sephora came to Gummicube to refresh their ASO strategy and increase their presence in the app stores. After improving Sephora's app visibility, Gummicube then turned to focus on conversion in order to capitalize on the new traffic.
Research Via DATACUBE
As part of Gummicube's optimization efforts, the team used its DATACUBE ASO platform to identify which keyword themes were in line with Sephora's popular features and products.
This research involved understanding app trends, competitor positioning, keyword ranking performance, seasonality, and overall messaging.
A/B Testing
While the short description in Google Play influences keyword rankings, it also can play a large role in the conversion optimization process. More users are likely to notice and read the short description than the more lengthy description that appears later in the store listing.
For this reason, Gummicube created several short description test variants based upon Sephora's products and features.
The goal of testing was to learn how to increase overall conversion by comparing the performance of three different short description themes against the current short description.
A/B Testing Results
The short description test showed a clear winner within one week, with one theme outperforming the rest.
At the end of the test, Google declared the winning variant would have INCREASED CONVERSION UP TO 44.2%.
Conclusion
Sephora's conversion saw a substantial increase from DATACUBE's data and Gummicube's unique approach to ASO.
By taking the time to understand Sephora's features, demographic and the conversion trends tied to each, Gummicube was able to significantly improve Sephora's overall conversion. This positively impacted performance across all channels.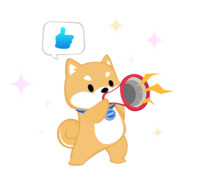 Gummicube Testimonials
Our clients love us because we produce the best results. See what top notch ASO services can do for you!