SLEEPIEST CASE STUDY
Gummicube helped Sleepiest boost organic downloads and increase overall conversion by more than 25% in just the first 90 days
Overview
Sleepiest is an app that brings bedtime stories, lullabies, meditations and soothing sounds to millions of users worldwide. An internationally recognized Apple recommendation, Sleepiest hopes to bring its tested sleep aids to users.
Sleepiest is consistently featured by Apple on its today tab giving it widespread visibility. While this is excellent exposure, the Sleepiest team also understood that there was great potential to grow even more by optimizing for organic search. Gummicube was enlisted to help with these efforts.
Metadata
As part of the optimization process, Gummicube dove into Sleepiest's historical keyword rankings, external marketing efforts and related apps in its market to gain a deeper understanding of Sleepiest and its targeted audience.
After further research with Gummicube's App Store Intelligence platform DATACUBE, we were able to understand which keywords to include to help expand Sleepiest's keyword visibility, aligning with current search demand and popular features. Gummicube was able to identify multiple terms that had an audience overlap. Sleepiest's main audio aids allow users to fall asleep naturally, while also including multiple meditations, helping them to feel healthier and well-rested.
Gummicube recognized multiple combinations of keywords that Sleepiest could break into tied to these genres, allowing for wider visibility:
Help

Sleep

Sleeping

Relaxation

Sounds

Music/Melodies

Mediation

Mindfulness
Metadata Deployment Results
Gummicube's strategy was to target two different markets that best overlapped with Sleepiest's features. Gummicube applied these insights within Sleepiest's title, subtitle, keyword bank and description.
This resulted in an increase of high volume, high ranked keywords including several previously unranked terms:
Though Sleepiest was consistently featured in the App Store, App Store Optimization was able to help the app newly rank for relevant high volume terms in the App Store. After just 90 days, Gummicube was able to help Sleepiest achieve over 95% growth in keyword visibility, resulting in a 13.5% increase in organic impressions.
Conversion
After establishing Sleepiest's organic foundation in the App Store, Gummicube's next focus was to boost conversion across all traffic.
Gummicube used DATACUBE to understand which apps ranked highest for core terms tied to Sleepiest's features, and learned how each app was sustaining their click-through rates. Gummicube was able to use this research to understand how different competitors were displaying their content and positioning themselves overall in the App Store.
After thorough research of the health and meditation markets, Gummicube created updated screenshots that adhered to creative best practices such as:
Incorporating a dynamic design to allow for more emphasis on specific features

Highlighting accolades for credibility

Highlighting additional content available within the app
Splitcube Testing
Gummicube leveraged its Splitcube A/B testing technology to optimize conversion of creative assets. With Splitcube, Gummicube was able to deploy virtual App Store pages and run true multi-variant testing using paid traffic channels. Audiences were demographically profiled to reflect the typical Sleepiest user.
Creative Launch
After the first round of testing, and launching the new variant into the App Store the results were clear: Gummicube's new variant yielded a significant increase in conversion for Sleepiest.
The screenshots allowed Sleepiest to see an overall increase in their conversion rate BY 24.6%, INCREASING THEIR ORGANIC APP UNITS BY 26.6%
Conclusion
Gummicube's ASO technology, our methodology, and experienced team produced huge results for Sleepiest. Through multiple optimizations, creative research and testing, Sleepiest was able to Increase overall keyword visibility by 95.1%, organic impressions by 13.5%, app units by 36.6% and conversion by 24.6%.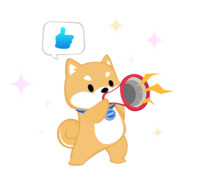 Gummicube Testimonials
Our clients love us because we produce the best results. See what top notch ASO services can do for you!