TrailLink CASE STUDY
Gummicube helped TrailLink boost organic downloads and increase overall conversion by more than 25% in just the first 90 days
+247%
CHANNEL IMPRESSIONS GROWTH
+400%
TOP 5 RANKED KEYWORDS GROWTH
+361%
IOS CONVERSION GROWTH
Overview
TrailLink, by Rails-to-Trails Conservancy (RTC), is an app designed for the great outdoors. With it, users can discover trails near them for walking, cycling, jogging and more. The app includes reviews, photos and detailed maps to provide an in-depth look at each trail.
When RTC wanted to have its app reach more users, it turned to Gummicube, a leading expert in App Store Optimization (ASO). With Gummicube's help and expertise, TrailLink saw remarkable growth within the App Store that increased both visibility and conversions.
Metadata Update
The first step Gummicube and RTC took was to update TrailLink's keywords. On the App Store, this includes the title, subtitle and keyword bank, which the App Store uses to determine what keywords the app should index for.
As the title and subtitle are user-facing, the goal here was twofold: they had to target important keywords while simultaneously describing the app in a way that appeals to users
After researching high-volume and relevant keywords, Gummicube and RTC decided on "TrailLink: Trail Maps & Guide" for the title, and "GPS Tracker: Bike, Hike & Run" for the subtitle. These choices focused on valuable keywords while presenting them to users in a way that clearly described what the app provides.
Gummicube then researched additional terms to target in the keyword bank. This included a list of keywords that had a high search volume and were directly related to the app, such as "hiking," "fitness" and "route."
Metadata Deployment Results
Within weeks of launching the new keywords, the improvements were clear. TrailLink not only improved the keywords it already ranked for, it also gained high rankings for keywords it was previously unranked for.
Overall, it increased the number of high-volume keywords it ranked in the top 5 for by 33%, along with a 48.5% growth in the high-volume keywords it ranked in the top 10 for. The increased keyword rankings lead to improved visibility. Within that same time period, TrailLink's overall impressions from organic search (views on the App Store) increased by 29% , and it was downloaded 22% more than in previous months.
Second Metadata Update
App Store Optimization is an iterative process, where each update builds off the success of the previous ones. While the first update had exceptional results, it also set the ground work for further updates. Gummicube came up with a plan of action to build upon the past update's success to help TrailLink rank for additional keywords.
As such, Gummicube and RTC launched another metadata update. This one rotated out less valuable keywords for terms like "track" and "mapper" while maintaining the top performing terms. This new iteration helped build further keyword rankings without jeopardizing existing rankings.
Second Metadata Deployment Results
Following the second metadata update, TrailLink once again saw significant growth:
Overall, the additional metadata updates helped increase the number of keywords TrailLink ranked in the top 5 for by an additional 8%, along with an impressive 22% growth for its rankings in the top 10.
Creative Updates
Metadata optimization is necessary for getting an app in front of users, while creative optimization helps get users to install it. Gummicube and Rails-to-Trails Conservancy worked together to research and design new screenshots for the app.
These new screenshots focused on highlighting value propositions through the screenshot copy and in-app imagery. They called out important features, such as the "40,000+ miles of trails" the app has mapped and the "curated trail guides."
Creative Update Result
The updated screenshots contributed to an impressive growth in conversions. After the new screenshots were deployed, TrailLink's true conversion rate increased by 13.8% , capitalizing on the visibility growth it achieved during the metadata update.
Conclusion
In App Store organic search alone, TrailLink's top five keyword rankings increased by 400%, including terms it was previously unranked for, such as "bicycle trails", "routes guide", and "running trails."
This remarkable growth is due to App Store Optimization and the specific ASO strategies Gummicube utilized based on TrailLink's needs, features and assessment. After RTC turned to Gummicube, the company's ASO experience and methodology helped TrailLink rise in search rankings and convert more users, helping propel the app to greater levels of success.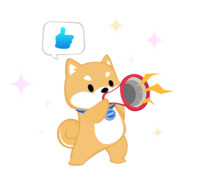 Gummicube Testimonials
Our clients love us because we produce the best results. See what top notch ASO services can do for you!