YOUCAM MAKEUP CASE STUDY
Gummicube helped Perfect Corp launch their flagship app YouCam Makeup and grew organic installs by 16X
Organic mobile app marketing results in more than
+1200% GROWTH IN APP INSTALLS
Overview
YouCam Makeup is a mobile app by Perfect Corp. that helps users create unique makeup looks and hairstyles in real time, using accurate face detection technology. With features including a wide selection of makeup, hairstyles and colors, beauty tips and a social community for sharing trends and tricks, YouCam Makeup has earned over 800,000 five-star ratings overall.
Recognizing the need for a complete organic marketing strategy for YouCam Makeup, Perfect Corp. partnered with Gummicube to increase visibility in the app stores, and convert more viewers to users.
Research And Tracking Via DATACUBE
Gummicube worked closely with Perfect Corp. to run a focus group, with the aim of gaining insights into how to best optimize YouCam Makeup's listing for coverage and conversion. The findings helped determine search patterns and identify the creative elements that converted best, and provided valuable feedback on the UI/UX.
Gummicube also created a new strategy for keyword and phrase targeting. By collaborating with Perfect Corp., Gummicube was able to integrate popular search terms that were relevant to YouCam Makeup's feature set into the app's on-page description. These terms were used in a way that was consistent with the app's branding, which helped YouCam Makeup increase conversion in their target market.
Metadata Optimization Results
Since the beginning of Gummicube and Perfect Corp.'s engagement in November 2014, downloads have jumped by 1583%.
Furthermore, YouCam Makeup's keyword visibility increased by 172.83% during this period. YouCam Makeup went from not being ranked for popular search terms like "cosmetic" and "makeup" to ranking first and second respectively for these valuable and relevant searches tied to their target market.
"Users converted from app store search are generally more engaged," explained Dave Bell, CEO and founder of Gummicube, "which means higher lifetime values, more ratings and more reviews. All of which leads to a stronger position in the app stores. Optimization is a process which results in a self-reinforcing position in the app stores."
YouCam Makeup has covered relevant search terms for their target users so well that the resulting increase in downloads has catapulted the app to the top 100 overall in both the Google Play and Apple App Stores, driving even more organic traffic.
As the market starts to search for new features, YouCam Makeup is well positioned to identify these new search phrases early and adjust their product or marketing accordingly.
With the top of the app charts dominated by pre-mobile brands, unbundled apps and publishers that spend lavishly, carving out a space with your audience for organic mobile app traffic has never been more important.
The nearly 16x increase in installs for YouCam Makeup makes the organic marketing partnership with Gummicube their highest ROI and most impactful user acquisition activity.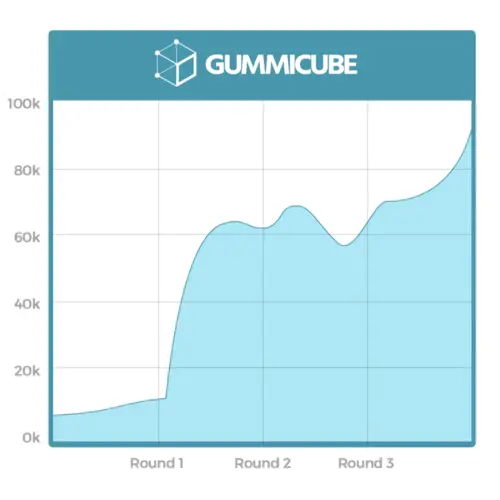 Conclusion
Using proprietary data collected from mobile users since 2011, Gummicube has formed a complete understanding of how users search inside the App Store, and has optimized thousands of apps from clients including Staples, Travelocity and GREE to validate the data points and methodology.
Apple recently announced at their developers' conference that there are now more than 1.5 million mobile apps in their App Store. Combining data from Nielsen and Apple, of 100 billion app downloads, 63 billion have come from app store search.
Google has shared similar data for their Google Play Store, with 1.5 million apps and both installs and revenues beginning to outpace Apple's App Store.
With 15 million apps downloaded every day, there is significant search traffic and competition for a wide range of topics.
Gummicube's approach is unlike any in the industry, and it works. Gummicube uses their App Store Intelligence platform, DATACUBE, to draw on their years of proprietary search data and user insights to optimize apps in the app stores. With proprietary data from thousands of apps and users, Gummicube helped adjust and refine YouCam Makeup's positioning in the app stores to find their target audience.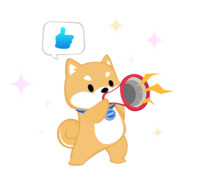 Gummicube Testimonials
Our clients love us because we produce the best results. See what top notch ASO services can do for you!