App Store Top Trends - Vol. 1
April 14th, 2022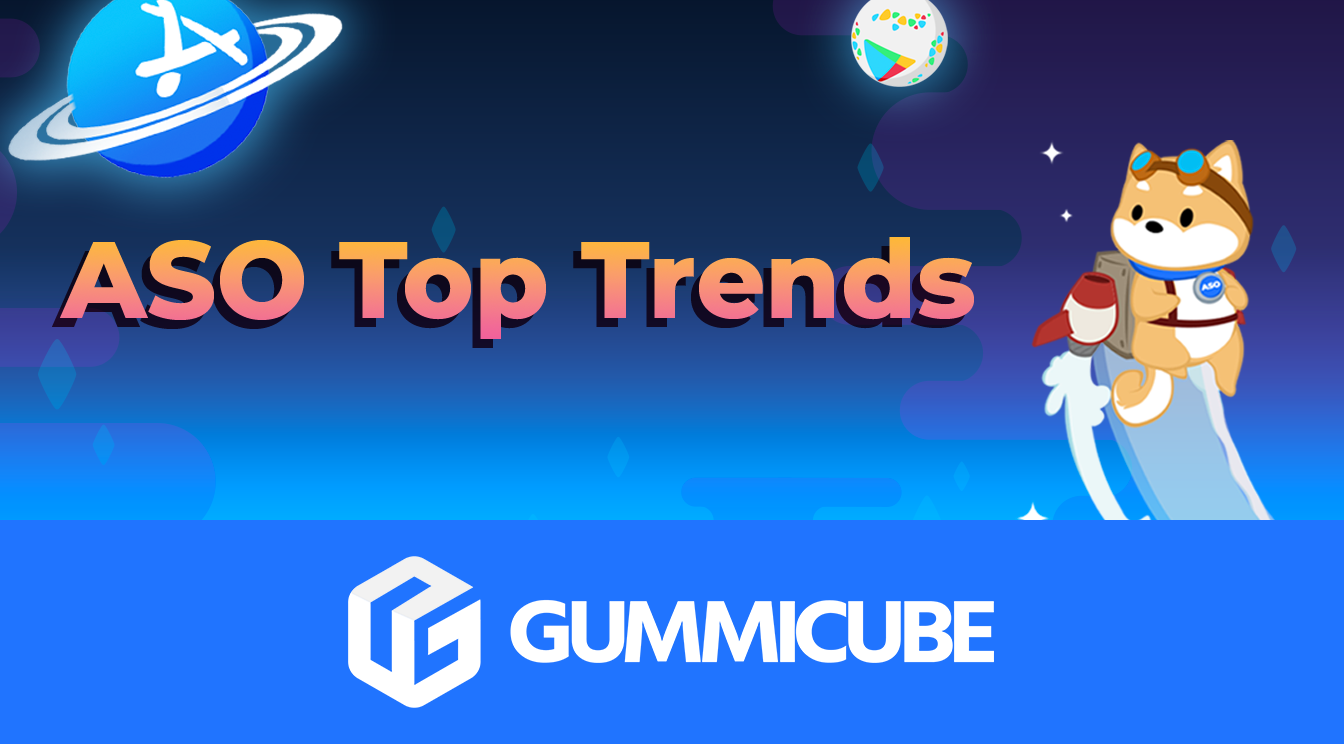 Welcome to Gummicube's ASO Top Trends – a quick, one-stop-shop for the latest developments in App Store Optimization, app store trends, quick tips to improve your ASO strategy, and so much more.
Let's take a look at the top-grossing apps making headlines this week. Also, check out the quick ASO tips we've put together to help you make sure your app is in tip-top shape.
Top Apps Making Headlines
1. BeReal
BeReal has made a splash among Gen-Z mobile users as a social platform all about capturing the realness of their everyday. No filters, no editing, no comparison – just authenticity.
BeReal's rise to popularity started on college campuses but has since then seen massive growth on the App Store – amassing a whopping 315% in downloads just this year alone. Although word-of-mouth marketing springboarded BeReal's success, every app needs a strategy that builds on organic growth. With the help of an ASO company with over 12 years of experience, BeReal can reach even greater heights on the app stores.
2. Sticky
The Sticky app got itself in a sticky situation this month when it ventured into the gray area of NFT and cryptocurrency sales on the App Store. Sticky is an NFT minting app that offers something closer to a minting experience, rather than actual minting itself with platform-specific, and crypto-like in-app currencies.
The gray-area surrounding NFTs on the app store combined with the in-app transactions taking place caused Apple to take the app down after months of operation. The future of NFTs on the app stores is still unknown, but with its meteoric rise in popular culture, the future may be closer than we think.
3. Truth Social
The Truth Social app has had a rocky journey up and down the App Store charts since its introduction earlier this year. Executives backing the Truth Social app are now resigning due to technical, operational, and financial issues.
The Truth Social app garnered headline after headline since its massive climb up the US App Store charts where it held the #1 spot for days before its users reported app-wide crashes that heavily impeded its core functionality.
Top Trends in App Stores
1. The popularity of CPP is on the rise
Now that Apple's iOS 15 features have had time to gain some momentum, the list of apps taking advantage of the new Custom Product Page (CPP) feature is on the rise. CPPs allows developers to create up to 35 individually customizable product pages for different audience and user segments – a great opportunity for developers to target their ideal user with specific features and value propositions.
However, developers still face limitations in their ability to test their effectiveness at increasing conversion rates. Using ASO technology like Splitcube can help developers test more than what CPP currently offers: promotional text, app previews, and screenshots.
2. Seasonal Updates
From Easter to Mother's Day, graduation season and more – Spring is a harbinger of change, and apps are taking notice. Seasonality updates allow app developers to change their metadata and creatives to reflect seasonal changes like holidays and timely events.
For example, retail apps are adding "spring sale" keywords, and photo editing apps are showcasing graduation-themed filters and stickers on their screenshot set. To ring in the new season with relevancy, developers need to update with the times to remain competitive on the app stores.
Quick Tips for ASO
To wrap up, we want to send you off with some quick tips to improve your ASO Strategy. Remember:
When it comes to A/B testing, only test a measurable amount of treatments

Promotional text on Apple's App Store does not get indexed for keyword

Paid marketing efforts supports organic growth – it doesn't build it.
Bonus Trend!
Pixel Wars, Reddit Soars
ICYMI: On April 1st, Reddit racked up millions of new users in just a few hours – but why did this happen? Millions of Redditors gathered to the r/place subreddit to take part in a website-wide collaborative art project where the war for pixels began on April 1st, 2022. Collaborators from thousands of different subreddits fought to commemorate their community, pixel by pixel. The competition was stiff, but ultimately, all of Reddit came out winning big with new user signups in the millions.
Want to learn more about App Store Optimization? Contact Gummicube and we'll help get your strategy started.